Fairfax Traffic Lawyer
Where some states are more tolerant of minor traffic infractions, Virginia hands out serious punishment for even simple traffic violations, including high fines, mandatory enrollment in driver's safety programs, demerit points against your record, license suspensions, jail time, and much more. A Fairfax traffic lawyer can help.
Why Hire A Traffic Attorney?
There are many reasons why an individual might choose to work with an experienced Fairfax traffic lawyer, rather than fight the charges yourself or accept the penalties.  Some of the most common reasons for working with private attorney include:
Certain traffic charges, including reckless driving, can actually result in a criminal record, which can have a negative influence on future opportunities.
By arguing to have your charges dismissed or seriously reduced, your Fairfax traffic lawyer may be able to help you avoid seriously increased insurance premiums that accompany points on your driver's license.
Simply agreeing to pay a traffic ticket is an admission of guilt, which is not something you should have to do if you can provide reasonable doubt.
A seasoned traffic lawyer understands how to effectively dispute certain types of evidence commonly used in traffic cases.
To speak with a Fairfax traffic attorney from our firm, call us today and conduct your free initial consultation so that we can help you get back on the road soon.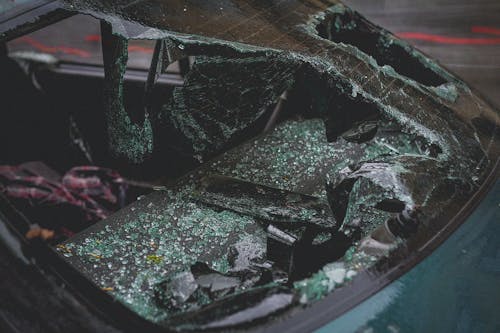 Traffic Violations
There are a number of traffic infractions in Virginia that can lead to serious consequences. Some common traffic violations are:
Speeding
Failure to stop/yield
Failure to signal
Passing with inadequate sight distance
Reckless Driving
Driving Under the Influence (DUI)
If you have been charged with a traffic violation, it is in your best interest to consult a Fairfax traffic lawyer to discuss the circumstances surrounding the alleged infraction. With vast knowledge of Virginia traffic laws, a lawyer can evaluate your case to determine what steps need to be taken to avoid the most severe of penalties.
Speeding
In a fast-paced society, we are constantly rushing to get from one place to another. When in a hurry, it is simple to add a few miles on the speedometer to try to get where we are headed a little bit faster. If you are accused driving between one and ten miles per hour over the posted speed limit, you may receive three demerit points against your driving record and be fined at a rate of $5 per mile over the posted speed, plus all applicable court fees. When convicted of driving between ten and nineteen miles over the speed limit, you will again pay $5 for each mile per hour over the posted speed, plus court fees, but you will receive an additional demerit against your record, making it a 4-demerit violation.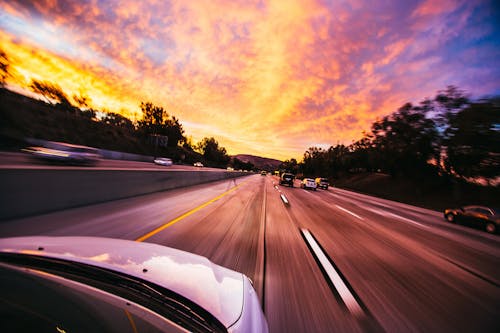 Reckless Driving
If your driving is considered by a law enforcement officer to endanger public safety, you could be charged with reckless driving and face a misdemeanor charge that will follow you on your personal record for years to come. Even with a less severe violation, the subjectivity of definitions within the criminal code may leave your fate to the opinions of an officer. It is important to have a Fairfax traffic lawyer on your side, to help you understand any charges you face and defend you in court.
Speeding is the most common traffic violation that leads to misdemeanor charges for reckless driving. In order to be considered reckless driving, you must be caught driving more than eighty miles per hour or driving faster than what is considered to be a "reasonable speed under the circumstances and traffic conditions at the time," regardless of the posted speed, or driving more than twenty miles over the posted speed limit. If your speed is considered reckless, you will receive 6 demerit points, a fine of up to $2500 ,  a potential jail sentence of up to 12 months in jail, and court costs.. You will also incur criminal penalties, including the possibility of jail and a record of your criminal conviction.
DUI penalties
In Virginia, the standard threshold for a DUI charge is a blood alcohol content (BAC) of 0.08, with the allowable BAC being less for commercial drivers and those under 21 years of age. For a first time arrest with a BAC of 0.08 to 0.14, the average driver will receive a up to 12 months in jail, a minimum fine of $250 with possible additional fines, mandatory enrollment in the Virginia Alcohol Safety Action Program (VASAP), and a one-year license suspension. If the driver's BAC is in the range of 0.15 to 0.20, in addition to the penalties for a lesser BAC, he or she will also be incarcerated for up to 5 days. Find a Fairfax Traffic Attorney
If you are facing traffic charges and the associated penalties in Fairfax, VA, you need the help of a skilled traffic attorney to help you determine your options for defense. Whether disputing your ticket, fighting conviction, or working to reduce the penalties you face, the skillful counsel provided by a Fairfax traffic lawyer is vital to your case.
Client Reviews
Title: Andrew is extremely intelligent and has a sharp legal mind
I have had the privilege of knowing Andrew Lindsey for several years. In that short time, I have seen a dedicated legal professional blossom. He is hard-working, dedicated and willing to put in the time and effort it takes to get the job done. Andrew is extremely intelligent and has a sharp legal mind. He is somebody who sees opportunity where others see obstacles. Andrew would make an excellent criminal defense attorney and I could not think of anyone more qualified to recommend to someone to hire.
Rating:
★★★★★
5
/
5
stars