Virginia Criminal Lawyer
If you have been accused of a crime, a Virginia criminal lawyer brings a thorough understanding of the Virginia laws and statutes that govern your situation and any precedents that may influence the outcome of your case. Before choosing an attorney to represent you, make sure to take important considerations into account.
If you are about to become involved in any legal proceedings in the state of Virginia, you should be aware that aggressive, knowledgeable legal representation is usually the key to achieving a favorable outcome. You can count on your Virginia criminal defense attorney to craft a solid legal strategy based on a comprehensive review of all the details of your case and to fight passionately throughout the process, working to achieve a favorable outcome.
When you work with a Virginia criminal lawyer from our law firm, you can feel confident that your rights will be upheld in court and that you will have an advocate beside you every step of the way.
Misdemeanor and Felony Criminal Defense
Criminal offenses are classified as misdemeanors or felonies and may be charged in a Virginia state court or federal court. Defending federal court charges presents different and unique challenges from those in the state circuit and district courts. Regardless of where you are charged, it is important to speak with an attorney as soon as possible if you are facing criminal charges. In places where local ordinances may lead to additional or more severe penalties, like Falls Church, Culpeper, Fredericksburg, Chantilly, or Manassas, it becomes even more important to contact a local attorney as soon as possible.
The circumstances of the alleged offense will determine if the crime is charged as a misdemeanor or felony. Misdemeanors are considered less severe than felonies and typically carry lighter sentences. The maximum penalty for a misdemeanor is twelve months in jail, whereas felonies can result in many years in prison. No matter whether you're facing a misdemeanor or a felony, it's always a good idea to call a Virginia criminal defense attorney to help minimize the impact of the charges on your personal and professional life. Some charges, like larceny (i.e., theft), can be charged either as a misdemeanor or a felony offense.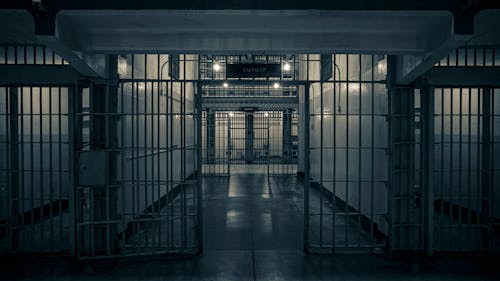 Hiring a Fairfax Criminal Lawyer
Given the potential penalties, anyone who is suspected of committing a crime in Northern Virginia should contact a Fairfax criminal lawyer for sound legal counsel. Most criminal matters in Fairfax are aggressively prosecuted, which is why it's important to seek legal advice even if you believe that your charges are fairly minor.
There are many benefits that come along with hiring a private Fairfax criminal attorney, not the least of which is having the full resources of a criminal defense law firm to support the investigation and litigation of your case.
The attorneys at our firm are dedicated legal advocates who maintain a day-to-day presence in the Fairfax County court system. Having this sort of local knowledge and presence on your side as you work to resolve your charges can be a major help when defending yourself in court or working with a prosecutor to negotiate a plea bargain that meets your needs. Our experienced defense attorneys cover a wide range of criminal topics including but not limited to: assault, DUI, drug charges, gun offenses, prostitution, reckless driving, student defense, theft, and sex crimes.
It's easy to generalize about the benefits of hiring an aggressive Fairfax criminal lawyer, but to find out how our legal team can help you specifically, please give us a call. Your initial consultation is completely free of charge.
Start Planning Your Defense Today
When you're facing serious criminal charges in Fairfax County, you can have confidence that the attorneys at our law firm are here for you. Call our firm today to speak with a Fairfax criminal lawyer who can work with you, helping to build a brighter future.
Assault and Battery
Assault and battery is a serious offense that can come with life-altering consequences. There are different types of assault and battery charges related to Virginia law, including simple assault, domestic violence, or felony assault on a law enforcement official.
Being charged with one of these offenses is not an automatic conviction, and some cases may have options for a plea bargain based on certain factors. In some situations, a Virginia criminal lawyer can work toward negotiating favorable plea bargains that have a minimal negative impact on clients' lives. In cases that do go to trial, an attorney serves as a vigorous advocate for his or her clients. In either situation, if you are accused of assault in Virginia, you can count on your attorney to explain the different options and determine the best course of action to take regarding your case.
Drug Charges
Drug charges can range from simple possession for personal use (in some cases, a misdemeanor) to distribution of large amounts or narcotics, which can result in a felony conviction and a lengthy prison sentences. Charges may also include possession of drug paraphernalia and manufacturing of drugs.
There are times when drug crimes result in forfeiting assets that were used during the commission of a crime. For example, if prosecutors can prove that you generated $250,000 in income from illegal drug distribution, they can take that same amount in assets. This may include a house, cars, or cash, even if the asset was not paid for with proceeds from or involved in drug trafficking. Whatever the nature of the drug charges you face, a Virginia criminal lawyer has the legal background to provide you with the strongest possible defense under the circumstances.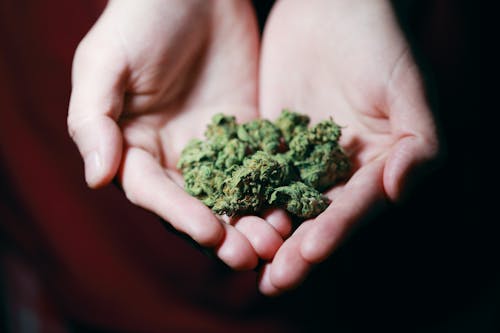 Weapons Charges
State weapons charges in Virginia may result in fines, imprisonment, and a permanent criminal record. If, for instance, a gun is found inside your vehicle, being stopped for a minor traffic violation can turn into a major criminal charge, even if you legally own the firearm. Further, receiving a weapons charge in addition to another crime may increase the penalties and jail time that you face if you are convicted.
Typically, when they think of a weapon, most people think of a gun or knife. However, anything can be used as a weapon. According to Virginia law, an instrument that may result in great bodily harm or death is considered a deadly weapon. Some of the items considered weapons under Virginia law include a baseball bat, razor, nun chucks, frying pan, or spring stick.
A Virginia criminal lawyer can represent anyone facing weapons charges for any of the following charges:
Possessing a weapon without a permit
Unlawful concealment of a weapon
A convicted felon possessing or transporting a firearm
Using or displaying a firearm during the commission of a felony
Assaulting another person with a deadly weapon
Residents who have a government issued permit are allowed to carry a concealed weapon in Virginia. Failing to have a permit for a concealed weapon is a crime that carries a penalty for each offense:
First: Class 1 Misdemeanor
Second: Class 6 Felony
Third: Class 5 Felony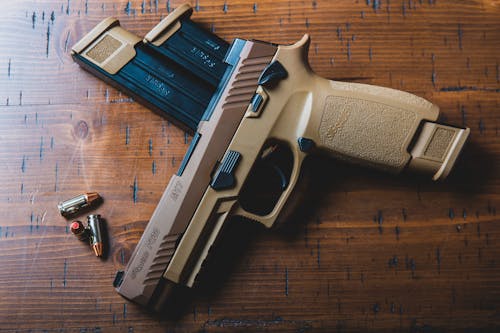 Sex Crimes
The counsel of an experienced Virginia criminal attorney is important if you have been accused of any type of sex offense. From distributing child pornography to aggravated sexual battery or rape, you want to hire an attorney who will pursue an aggressive defense on your behalf.
Some people accused of a sex crime are unaware of the consequences a charge of this nature may cause. Sex crimes carry a stigma in society and the possibility of harsh penalties for the accused. Depending on the nature of the crime, you could face a minimum sentence and a requirement to register as a sex offender in Virginia for the rest of your life.
Often, the issue of consent is key to presenting a successful defense. If you believed that the sexual act was consensual, an attorney might be able to establish reasonable doubt to a jury. Another possible avenue involves the credibility and motive of the accuser. Regardless of the nature of the charges against you, a Virginia criminal lawyer has the criminal law background you need to protect your freedom and your name. We can also defend you if you are facing prostitution charges or solicitation allegations.
Reckless Driving
Reckless driving charges may result from endangering other drivers on the road; traveling in excess of 80 miles per hour; or by exceeding the speed limit by 20 miles per hour. In Virginia, reckless driving is a Class 1 misdemeanor that is punishable with a fine of up to $2,500 and up to 12 months in jail. Additionally, and similar to a DUI charge, you can receive a six-point offense on your driving record and can lose your license.
In addition to possible criminal penalties, a reckless driving conviction can have other painful consequences, such as increased insurance premiums. A Virginia criminal lawyer has a history of handling reckless driving charges throughout the Virginia legal system and minimizing the impact these charges have on clients' futures.
Work with a Virginia Criminal Lawyer
The attorneys at our criminal defense firm are here to support you when you're facing tough criminal charges. We have the resources to investigate your case and develop the kind of client-centered defense strategy that can benefit you.
If you'd like to learn more about what it's like to work with a Virginia criminal lawyer, call our team today and complete your free initial consultation.
If you are interested in possibly joining our team, please visit our opportunities page to learn what legal job positions and internships are available at our law offices.
Client Reviews
Title: Mary's experience and success exemplify her commitment to her clients
Andrew Lindsey's work focuses on the areas of client dedication and commitment to service. As a criminal defense attorney, she works closely with each of her clients, handling everything from inception of litigation and discovery to trial and post trial motions. Mary's experience and success exemplify her commitment to her clients and legal firm she represents.
Rating:
★★★★★
5
/
5
stars